Orlando, Tampa, Winter Park Business Insurance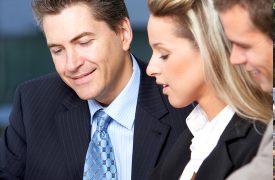 Covid is a big problem we are facing , If your Agent is not doing anything, if you have a renewal you can not afford. Contact me. I have options we can work on. Any policy you have, if you think there is better out there let me help you find it! If you have a BOP, a Busiess owners policy give me a try, I just might have the best you can find! At Benson Insurance Inc., we pride ourselves in evaluating your business insurance needs in Orlando, Tampa, Winter Park. We take the time to find out the different challenges your industry may have for insurance concerns and tailor a package that fits your risks. We also look at other exposures your business may have according to your personnel, location and future plans. I have access to special programs for certian classes of Business, I also have access to Carriers who know and trust us giving us the best quotes in the industry.

Our top-rated companies work with local businesses as well as global providers to ensure even the worst disaster won't affect your business adversely.
Business Insurance Experts in Orlando, Tampa, Winter Park
At Benson Insurance Inc., we can design a specialized package according to your property, liability, and casualty needs. We are also proactive in identifying any factors that may increase your premiums or change your risk, and provide consulting and risk management options to protect your business.