Corporate Medicare Consultation - HR Healthcare Planning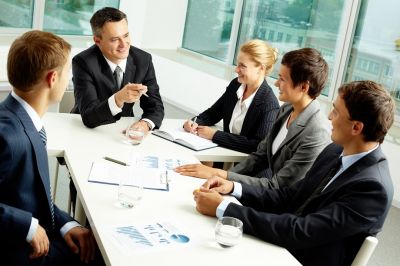 We offer a Corporate Medicare Seminar, We meet with you and your employees who want to learn more about transitioning from The Health Plan they have to Medicare as they become eligible. There are many benefits to moving to Medicare and the we strive to remove the confusion many experience with arranging their Medicare program. We give a broad seminar with no selling involved, it is an informational meeting. The people who need further information and guidance will arrange with us a more suitable time to discuss their personal needs if they have any. We specifically tailor to each person a recommended arrangement of Medicare benefits that will comprise the full Health Care Insurance program they need. We help human resource departments plan their corporate healthcare in many states including Alabama, Florida, Missouri, Mississippi, Nevada, Ohio, Oregon, South Carolina and Texas.
Why does your business need us?
- Taking time to help educate an employee shows you care about the employee and brings more value to the Company.
- We can be a trusted resource to your HR Department and Workforce. Providing HR with continued assistance and guidance for no fee or cost.
- We have a Voluntary Educational presentation followed by a Q & A session providing clear and honest information.
- Moving an employee to Medicare can Lower the Group Health Care Premium by reducing the Census age if you offer a group health plan.
- There ARE no fees or costs for the seminar, we might even be able to bring lunch or light snacks if the situation allows.
- We will focus on helping Medicare Eligible Beneficiaries and will not use the time to sell other Insurance products though we do offer a full array of Insurance products. If anyone asks about something otherwise we can talk about it as needed.
- We offer to help step by step anyone through the process of enrolling into all parts of Medicare that would benefit the individual the most, no matter what the needs is.
We look forward to meeting you and building a trusted relationship with you, your employees and the HR Department as needed.