Commercial Property Insurance Orlando, Tampa, Winter Park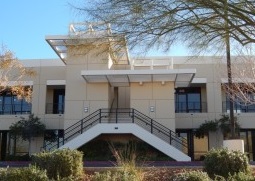 Commercial Property insurance covers the building that your business owns or rents. A Florida commercial property insurance policy would also cover equipment, computers, tools and furniture. Let Adam Benson at Benson Insurance Inc. evaluate your commercial property insurance needs to find the best Carrier for your liabilities and risks.Do you need or want to check your Flood insurance premium? We provide Flood insurance under seperate policies for those who need them with the best Carriers and costs. I love insuring buildings, my best investments are protected with competitive premiums and your should be too, I always look for the best quotes ad coverages!! If you have a building let's see how well I work for you. Your savings could be substancial.

We also tailor a broad protection policy to fit your commercial property needs. Our goal is to design a package to fit your specific risks and get your business up and running if disaster strikes. We can then provide you with a customized plan that takes into consideration your needs, past loss history, prevention efforts and precautions you have taken for safety control.
Commercial Property protection in Orlando, Tampa, Winter Park
Commercial Property insurance is one of the most important types of insurance to protect your business. These are a few of the different types of coverages:
Buildings and other structures
Furniture & Equipment- Business Personal Property
Inventory
Records
Computers
Improvements to Property
Earthquake
Glass & Fine Arts
Outdoor Fences and Walls
Employee Benefits Liability
Employers Liability
Hired and Non-owned Auto Liability
Owned Commercial Auto
Call me for more about commercial property insurance in Winter Park Florida including the Altamonte Springs, Kissimmee, Orlando, Tampa, and Winter Park areas.