Orlando, Tampa & Winter Park Bewery Insurance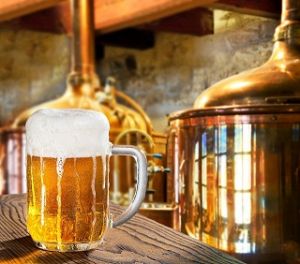 The Craft Beer Industry is full of hard working people producing amazing Beer! Your labor of love needs an Agent who cares (Adam Benson, Me) and will always strive to find the best Insurance Carrier to fit your needs. We understand that not all companies are alike but many of the coverages you and your compitition need are simular, some might need more of one coverage and less of another. We listen to the small business owner and we tailor coverages to insure their individual needs in many states. We offer our services in Florida, North Carolina, South Carolina, Ohio, Nevada and Texas. Offering quality coverage and competitive pricing we can better serve you because we specialize in and understand the industry. If you do not have a good relationship with your Agent or you feel you are not getting the best quotes please give me a call and I will work on your account.

As an owner of a Business, Keeping your costs down while having the proper coverage is important. When is the last time that you took a look at your coverage?

Understanding Liability Insurance Coverage
One of the most important coverage in business insurance for Bars is Bar liability insurance. Your coverage should include at least two different types of Bar liability insurance: General Liability insurance and Liquor liability insurance. General liability insurance will cover you if one of your patrons slips and injures himself in a fall. Liquor liability insurance will protect you when someone who's been served by your establishment causes injury or damage—a drunk driver causing an automobile accident, for example.

If you serve food, you'll want to check your Liability insurance coverage to make sure that you're covered for any problems that arise if someone gets sick after eating at your bar.

Do you have assault and battery coverage? We have changed policies for many Bars that told me their Agent said A&B coverage is not available when it is, if you know who to quote with.

We have a program for breweries and if you do not have the Carrier I am working with and they approve you for a policy, your savings will be significant. Not Many Agents have access to this program and I am one of them, let's see what happens to your Insurance costs with my quotes.

Please give us a call and see what we can do for you right now!