Client Support Services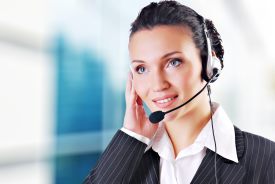 We are here to provide you with the highest level of customer service to ensure your needs are handled correctly and quickly. You will always have my cell phone number, to call ANYTIME. We like to keep regular business hours but we make it that at anytime one of our clients needs us we will be available.
Even if it is after business hours, please call me first and then we will contact the company , if the claim is an emergency I prefer to help with what steps to take, Ofcourse anything you can do to lessen the loss it is your obligation to. For Auto policies your policy will include a 24-hour claim reporting number and these numbers are also listed on our Payment & Claim Center page. Prior to calling, please have your policy number available for the claims adjuster. You can also call us at 407-383-3659 to report a claim.
Please keep in mind that coverage cannot be bound by email, voice, or fax. Coverage will only be bound with written notification from our office. We are here to help you if you happen to experience a loss.
Below are forms that we have provided to save you time when submitting any customer service request.